The ONLY short-term rental AI assistant answering over 90% of guest messages
Which one fits your business best.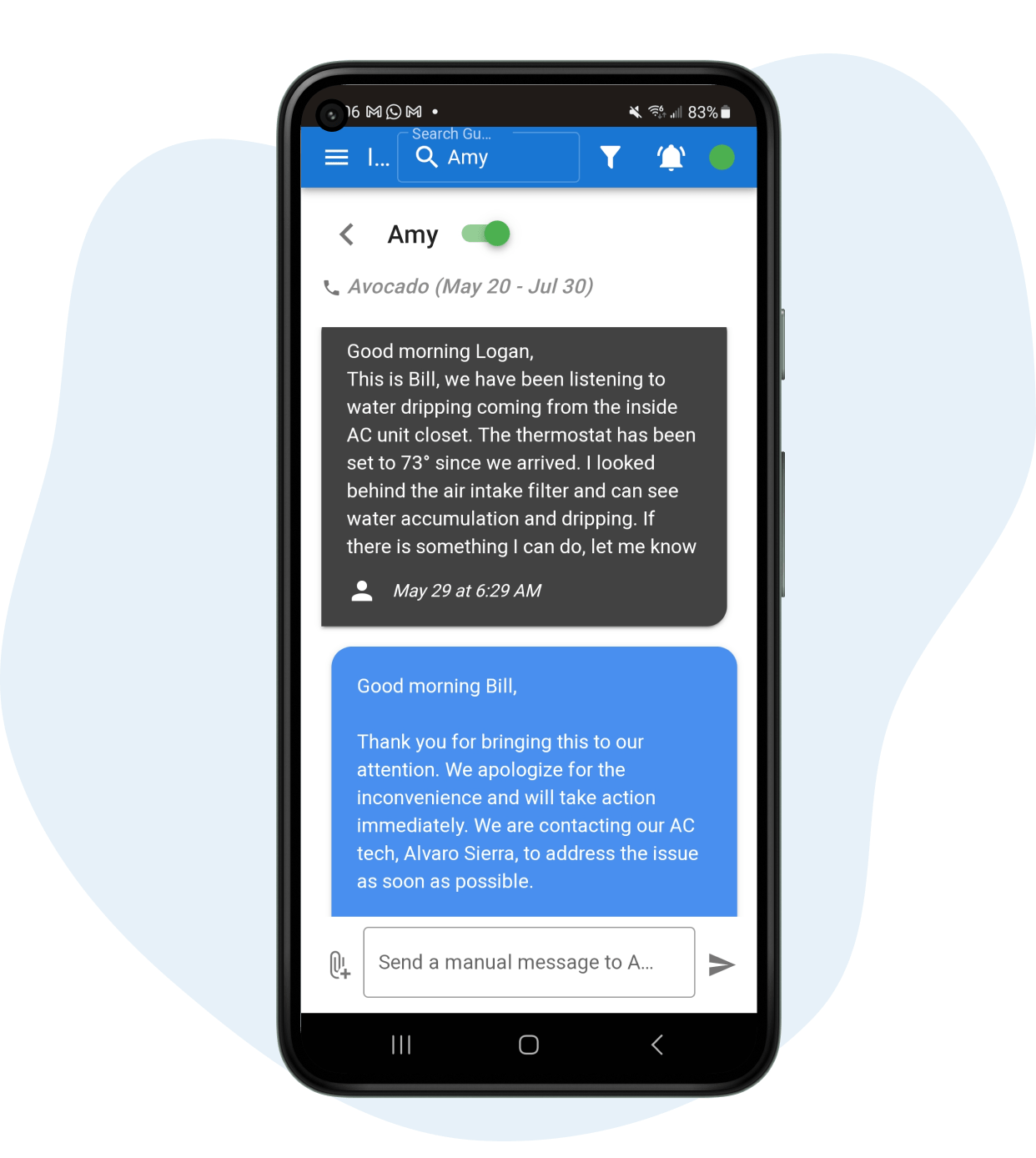 A powerful AI messaging system replies to most messages while also permitting manual replies.
Beyond mere communication, Hostvana intelligently performs actions like forwarding issues to contractors or filtering troublesome guests, streamlining interactions and eliminating you as the middleman!

And that's not all! Hostvana offers an all-in-one solution, comprising not only of message, cleaning, and code coordination, but also integrating a Beds24-powered Channel Manager. This centralized "source of truth" gives you effortless control over your listing, pricing, and availability information, synchronizing it across hundreds of channels and third-party tools with ease.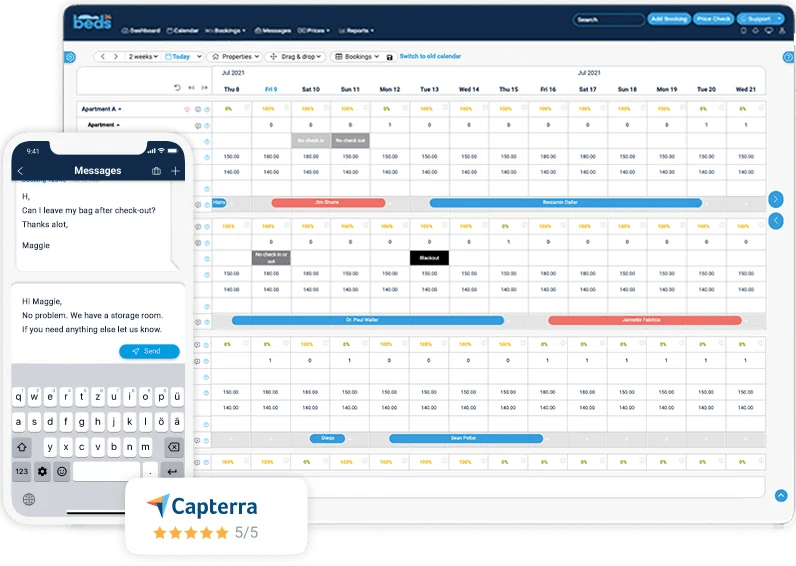 Don't take chances giving the same code to everyone! Hostvana generates unique codes for every guest that activate shortly before check-in and deactivate shortly after check-out.
Immediately share cleaning events to your cleaners within minutes of a reserved booking.
Built by Managers For Managers
Struggling to find an efficient system for our expanding Property Management company, we created Hostvana.
Born out of a decade of Real Estate and Software Development experience, Hostvana was built from first principles to focus only on automating tasks that move the needle, spearheading our Management company's exponential growth over the last two years.
Now available to the public after thorough in-house testing, Hostvana is here to liberate you from repetitive tasks and propel your business to the next level!
Our team strives to help others to free their time via hosting automation.
Reach out at contact@hostvana.io